Haitham Al-Abri is an architect and architectural researcher in the traditional built environment of Oman.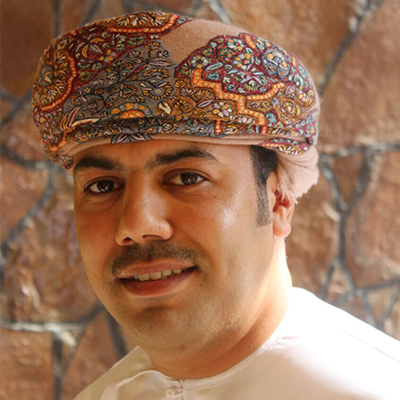 Architect and Architectural Researcher
Biography
Haitham holds a PhD degree specialising in the field of History and Architecture of Oman from Nottingham Trent University.
His research focuses on architectural and urban history, with the aim to study the diverse contributory factors in the formation of traditional settlements in Gulf region and their architecture. This journey to the past has opened new horizon in understanding the Golf civilization and culture. These factors range from historical, cultural, social, environmental, socio-political, socio-cultural, religious to the geo-political factors. The influence of these factors shaped the Gulf civilization in producing historical and cultural continuity.
Research, scholarly and professional interests
Traditional construction methods in Oman: materials and techniques
Climatic influences on traditional settlement formation, dwellings and urban pattern, thermal comfort
Settlement adaptive relation and behaviour with the environment
The sustainable sacred relation between man, dwelling and environment
The settlement's identity and echo of continuity
Affiliations
Present
Traditional Architecture Reconstruction
Past
Ibra College of Technology
Nottingham Trent University
Sultan Qaboos University
Areas of expertise
Vernacular Architecture of Oman