Workshop "Rethinking the future of Srirangapatna Ghats"
The planned activities were part of the participatory approach that aimed to actively involve the students in decision-making process of design concerning selected open spaces and buildings in the Ghats of Srirangapatna. The participatory methods during this phase consisted of workshop activities, like reflecting on the topic discussed and coming up with design ideas and strategies.
The goal of the exercise was to develop design ideas and envision the Ghats 10 years, 50 years and 100 years from now.
The Research cell team gave an overview of the current condition of the building by showing drawings, photos and maps. The group had an opportunity to ask questions and discuss issues. The groups had to then come up with design ideas and strategies based on the given context.
Each participant group worked on their ideas among themselves first and then with the workshop coordinators, which then was further discussed as a whole. Students could put front there ideas by writing down points or description of the ideas and even work with explanatory sketches to support the ideas.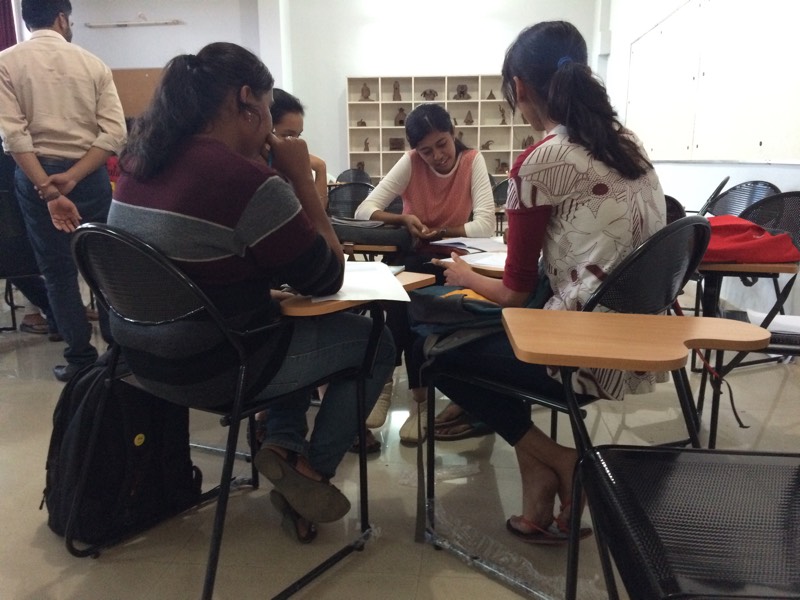 Other capacity building activities