Ministry of Heritage and Culture Capacity Building Program
The aim of this capacity building engagement is to impart to ministry employees the necessary skills for them to be able to carry out basic survey and documentation in an independent fashion. The key focus of program is the development of fieldwork and documentation skills, such as sketching, measuring and photographing structures, domestic and civic spaces and assessing their state of preservation.
Since the training programme started, in March 2012, 12 Ministry employees from various parts of the country have been trained on the sites under documentation. Each time, they have been given around two weeks of training in basic sketching, measuring and photography techniques for the accurate representation and documentation of the Omani vernacular built environment. Particular attention has been given to the establishment of homogeneous architectural drawing conventions and standards of representation, for which a set of documentation guidelines were developed for use on site.
These capacity building exercises not only have the beneficial effect of providing local stakeholders with the necessary means to engage in heritage documentation, but they also aid in creating a greater sense of awareness and involvement with the country's ancient sites and their protection.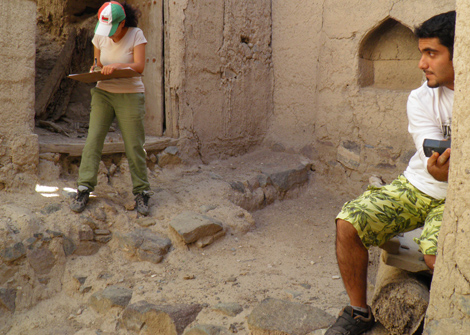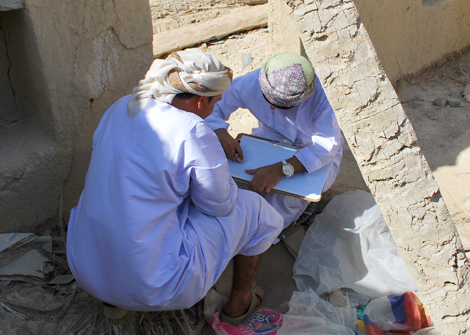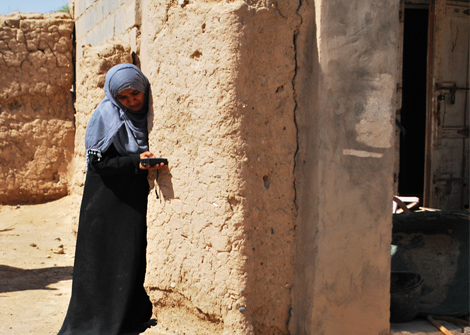 Other capacity building activities