Getty International Course on the Conservation of Earthen Architecture
From 28th October to 22nd November 2018, Getty Conservation Institute organised an International Course on the Conservation of Earthen Architecture led by local and international experts. The course was held in the World Heritage City of Al Ain, UAE, and in Nizwa, Oman.
The earthen heritage of Al Ain was used as an open-air laboratory to learn practical, hands-on methods for preserving earthen buildings and archaeological sites. Through lectures, discussions, laboratory sessions, demonstrations, site visits and field exercises, participants learnt fundamental theories of conservation as well as advances in technology and research that have influenced practical approaches to earthen architecture conservation.
During the course Prof Bandyopadhyay held lectures, guided discussions, led demonstrations and site visits to Harat as-Sulayf, Ibri, Al Hamra and the UNESCO World Heritage Site of Harat al-Aqr, Bahla Fort and Oasis, and also carried out classroom and field exercises based on the course curriculum.
On 18th November Prof Bandyopadhyay delivered lectures on Oman context and history at the Ministry of Heritage and Culture, Cultural Center followed by field survey at the course case study site, the historic walled settlement of Harat al-Bilad, Manah.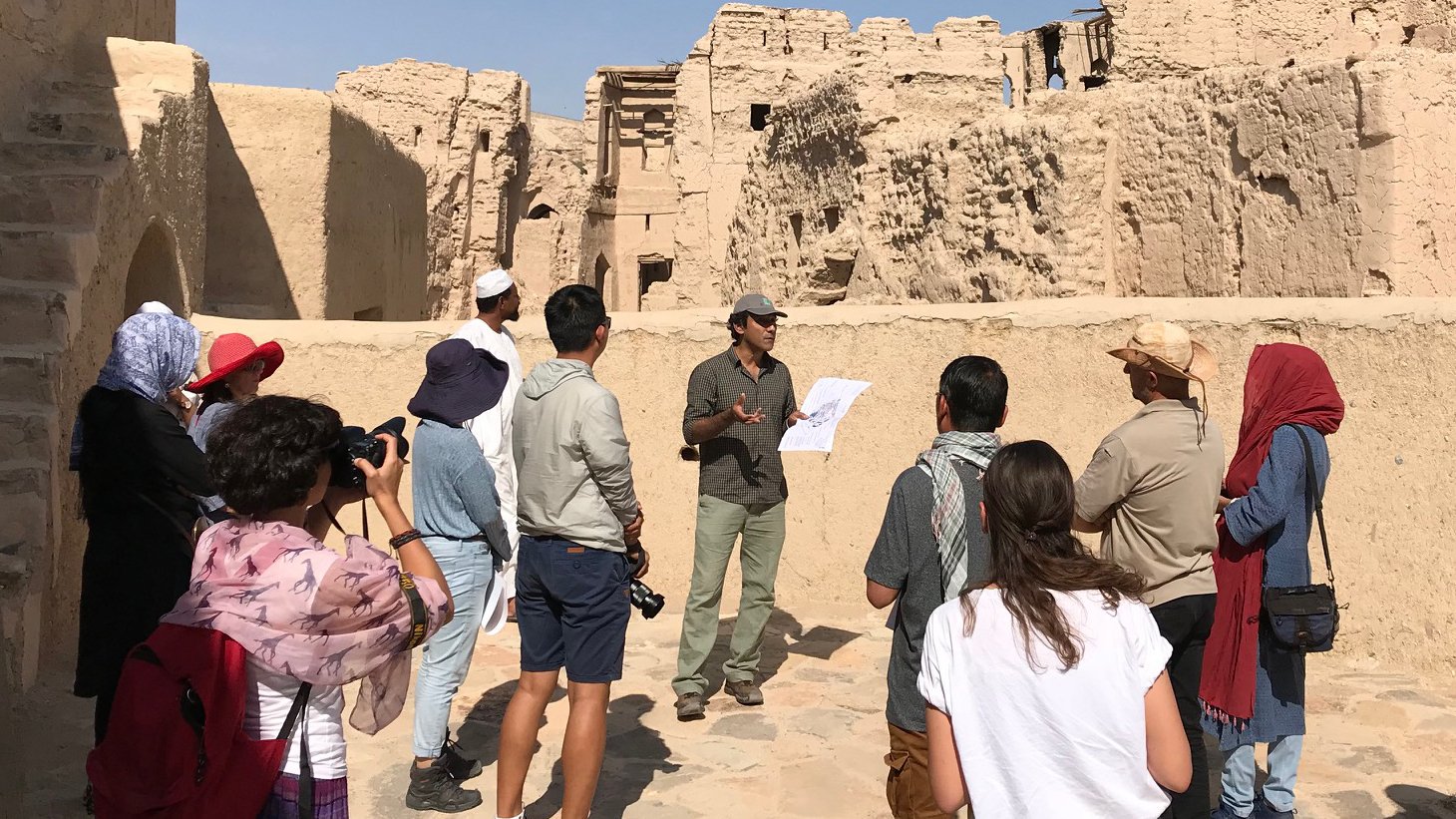 Oman is the location of week 4 of #EAC18.

Week began with site visits to Al Sulaif & al Hamra plus a visit to World Heritage Site Bahla Fort and its settlement. Sunday had lectures on Oman context & history followed by field survey at historic walled settlement of Manah. pic.twitter.com/yzAScWk9XE

— Getty Conservation Institute (@GCIConservation) November 20, 2018
Meet the Expert #EAC18: Soumyen Bandyopadhyay holds the Sir James Stirling Chair in Architecture @LivUniArch. He's been advisor & lead contributor to heritage management & urban renewal projects in the M.E. incl. Bahla World Heritage Site & Muscat Urban Renewal projects in Oman. pic.twitter.com/P3Ldr1GjcR

— Getty Conservation Institute (@GCIConservation) November 20, 2018
Other capacity building activities