Online Heritage Documentation Workshops for the University of Kufa, Iraq
Between 7th and 20th December 2021, the ArCHIAM team with Dr Nick Webb and Dr Alexandrina Buchanan from the University of Liverpool, delivered two online workshops on heritage documentation for students in Architecture, Archaeology and Urban Planning of the University of Kufa, Iraq. The workshop, supported by the Nahrein Network, was organised by Dr Ali Naji Attiyah, Professor of Civil Engineering, and Dr Zuhair Nasar, Assistant Professor in Architecture, University of Kufa.
Through a series of lectures and tutorials, participants received an introduction to methods, principles and approaches for field documentation of standing and archaeological heritage, and the processing and analysis of field data for research purposes. Between online activities, the students were able to put into practice the learning through a fieldwork trip to Khan Al-Nus, in the city of Al-Najaf, one of structures historically functioning as trading centres and hostels that punctuate the Najaf-Karbala route.
Divided into groups supervised by University of Kufa's tutors, the students documented key areas of the site through photographs and measured sketches, which they later developed into 2D CAD drawings for typological, geometrical and material analyses, and 3D models for visualisation purposes.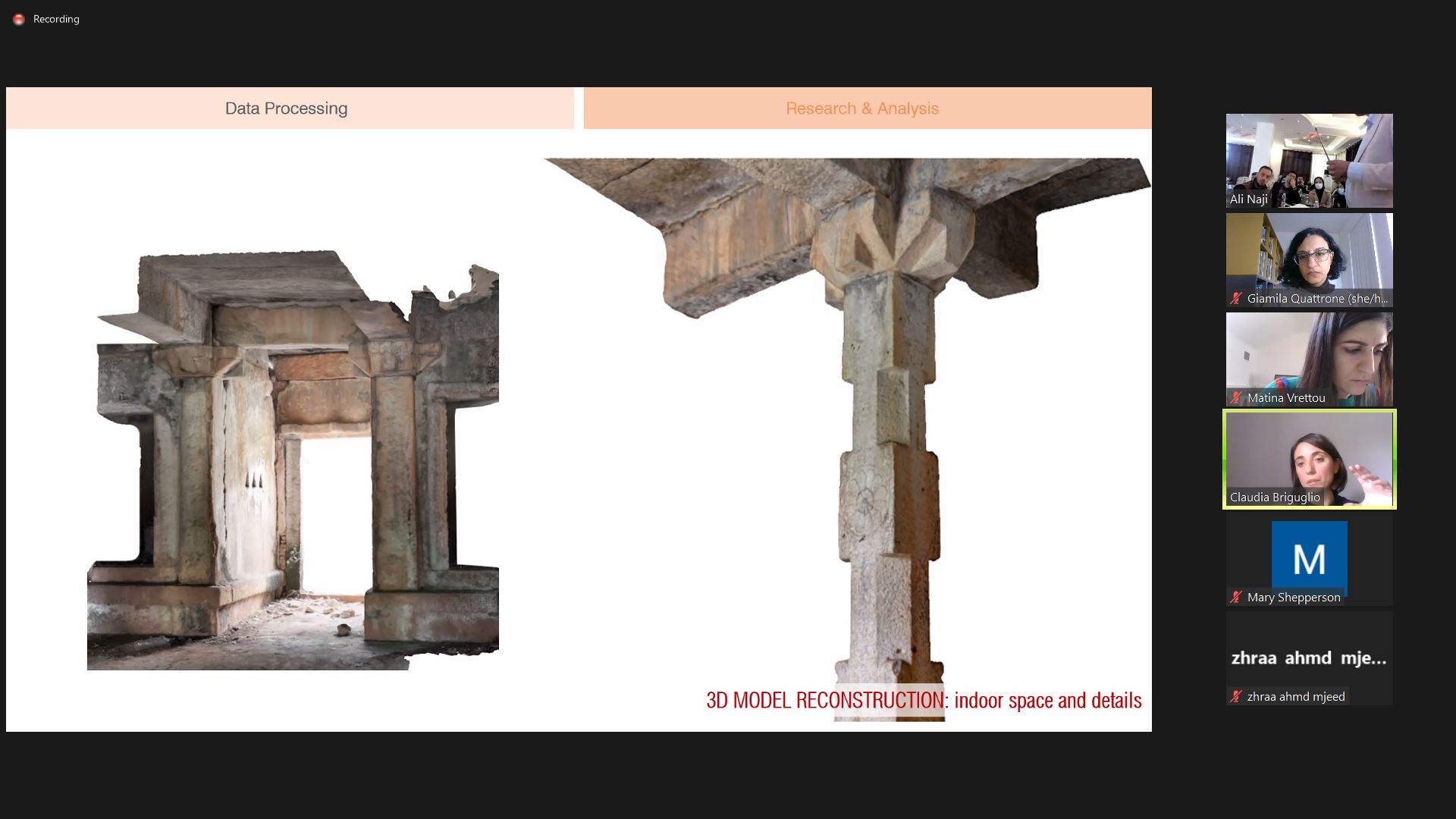 Other capacity building activities