Désirée Campolo is a Part 2 Architecture graduate working as a Research Assistant at Liverpool School of Architecture.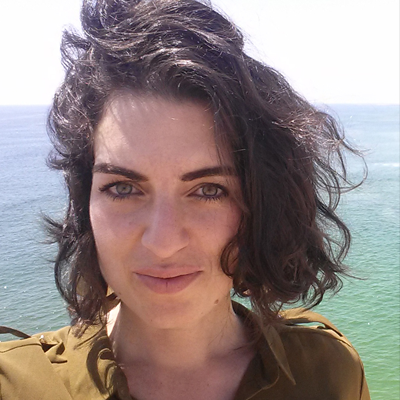 Biography
Désirée's collaboration with ArCHIAM started in 2014 at Manchester School of Architecture. Her membership with the ArCHIAM group coincided with the outset of the research project for the "Documentation, heritage management and sustainable touristic development of the Misfat Al-Abriyin oasis settlement", funded by Sultanate of Oman – Ministry of Tourism, under the guidance of Principal Investigator Professor Soumyen Bandyopadhyay. Her role in the project went beyond the extensive data collection conducted during the course of fieldwork. Desiree was in fact solely responsible for producing the diverse assemblage of graphic material integral to the final report, ranging from base drawings to the masterplan design, architectural drawings and specifications.
Overseas, Désirée carried out activities at the Technical University of Eindhoven as part of her Erasmus Work Placement Project, taking part to teaching activities and research on Dutch fluvial contexts, whose works were published. From this research, she exported cases for her research-based design thesis "Urban Park on Calopinace torrent: sustainable design and eco-technologies for municipal integrated management of waste and mobility in Reggio Calabria", that she achieved with first class honours.
Research, scholarly and professional interests
Sustainable environmental design
Building energy efficiency
Landscape architecture, environmental urban regeneration and city planning
Architectural and bioclimatic building design
Details and specification design
Areas of expertise
Architecture
Architectural Technology
Affiliations
Present
Past
Manchester School of Architecture