The Gulf Architecture Project (GAP)
About the project
Qatar National Library, in association with ArCHIAM Centre at the University of Liverpool, has launched the Gulf Architecture Project (GAP) in collaboration with local and international partners to create a unique open-access digital repository of historical photographs, films and audio recordings, drawings, maps and 3D digital content on the traditional architecture of Qatar and the Gulf, supported by research and metadata content development.
GAP will investigate the architecture, urbanism, material culture, archaeology, socio-cultural history and ethnography of the Region by bringing together a variety of records from vulnerable collections identifiable internationally into a cohesive and comprehensive "digital knowledge platform" hosted by the Qatar Digital Library (QDL).
GAP will synthesise the existing bodies of literature, audio/video recordings and visual assets, with the aim to preserve this valuable material from the threats of their uncertain ownership status, the absence of any cataloguing or plans for their preservation.
GAP employs a global team of experts led by the ArCHIAM Centre, who will be working closely with Qatar National Library team to engage in literature review, archival research and collections acquisition in Qatar, the Gulf, UK, Europe and USA.
University of Liverpool Team
Impact Data Metrics

Metadata / Database Specialist
Scope
GAP is comprised of three main components, which run simultaneously and inform each other throughout its duration.
The research component examines how the indigenous societies, and trade and migration flows between Qatar, Arabia and the wider world interacted and shaped Gulf Arab architecture and material culture before the time of oil and immediately afterwards. This evolving knowledge will be captured through a dynamic and interactive online encyclopaedia.
The digital archiving component brings together both not-yet digitised and digital resources, which are currently inaccessible or of limited access to the wider public. This comprehensive documentation will be presented through a digital archive supported by a high-granularity metadata content.
The dissemination component delivers the gathered knowledge to the local and wider public, learned communities, professionals and administrators. This will consist of annual conferences, exhibitions at Qatar National Library and publications.
Qatar National Library Team
Dr James Onley

Director of Historical Research and Partnerships
Expert Contributors

Outputs
The Digital Collection will contain images (photographs, drawings, maps, field notes, 3D scans and models) and audio-video content (animations and recordings) supported by high-granularity metadata research and input.
The Publications Database will include writings (publications, PhD theses, unpublished papers) along with a comprehensive and systematic bibliography of architectural and socio-economic history, heritage and material culture of the Gulf Region.
The Online Encyclopedia will summarise existing and new knowledge about traditional Gulf architecture and its associated material culture and history through a multi-section edited online resource.
The Specialists Network will consist in an online database of biographical profiles for project team members, encyclopaedia contributors, experts and collection holders.
Dissemination
In October 2019 a Gulf Architecture Conference was convened at Qatar National Library and brought together some of the world's leading experts on Gulf architecture to present their latest work, share their expertise and attend the project's exhibition.
An associated Exhibition, of textual and illustrative material highlighted the key findings from the digitisation and encyclopaedia initiatives.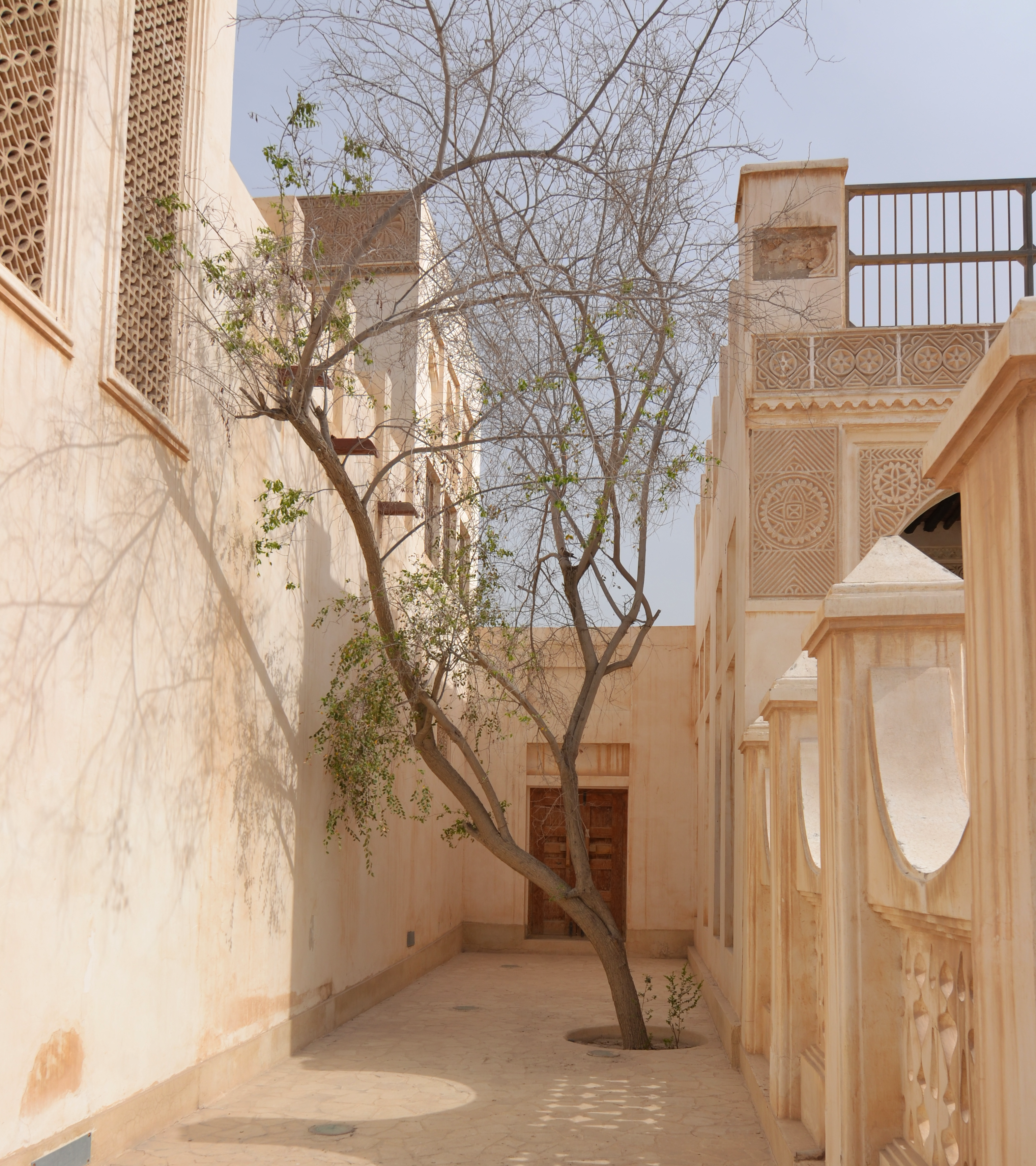 Architectural Department
Private Engineering Office
Advisory Committee
Ibrahim Jaidah, CEO and Chief Architect, Arab Engineering Bureau
Mohammed Ali Abdulla Abel, Head, Architectural Department, Private Engineering Office
Dr. Fodil Fadli, Head, Department of Architecture and Urban Planning, Qatar University
Dr. Anna Paolini, Director, UNESCO Regional Office in Doha
Nur Alah Abdelzayed Valdeolmillos, Senior Architect, Capital Projects Directorate, Qatar Foundation
Dr. Ali A. Alraouf, Professor of Architecture and Urbanism, and Research Coordinator, Urban Planning Department, Ministry of Municipality and Environment
Fatma Al-Sahlawi, Architect, Founder of Atlas Bookstore, Co-Founder of Studio Imara
Prof. Thomas Leisten, Chief Archaeology Officer, Cultural Heritage Division & Director, Heritage Site Protection, Qatar Museums
Ibrahim Jaidah
CEO and Chief Architect of the Arab Engineering Bureau;

Dr. Ali Alraouf
Professor of Architecture and Research Coordinator in the Ministry of Municipality and Environment's Urban Planning Department