Publications
Heritage as a Catalyst for Urban Regeneration: Interrogations and Propositions for the World Heritage Site of Liverpool
Alsalloum, A. and Brown, A. (2010). Heritage as a Catalyst for Urban Regeneration: Interrogations and Propositions for the World Heritage Site of Liverpool. In Brown, A (Ed.), Urban Design Future: better city. Better life. Liverpool, Liverpool School of Architecture.
Introduction
A study of designation, categorisation and consequence of world heritage assets will inevitably throw up quite different interrogations and propositions. The statutory framework for the protection of the historic environment, in terms of selection process and policy guidance, has resulted in a collection of processes that are a subject for criticism. Likewise, identifying and prioritising heritage values has proved to be a very complex practice. In particular, the commodification of heritage brings with it contention. The assessment of new introductions to a heritage setting has proved to be one of the most critical problems in urban design. The crux of the challenge therefore is the development of natural and cultural heritage, including all its associated values, in a sustainable way.
This article addresses the criteria and the impacts of the designation of world heritage assets, briefly highlighting the United Kingdom (UK) current situation. This article's aim is to underline the contemporary challenges and opportunities for the world heritage site of Liverpool, which exemplifies a critical example of safeguarding historical patrimony in a sustainable way.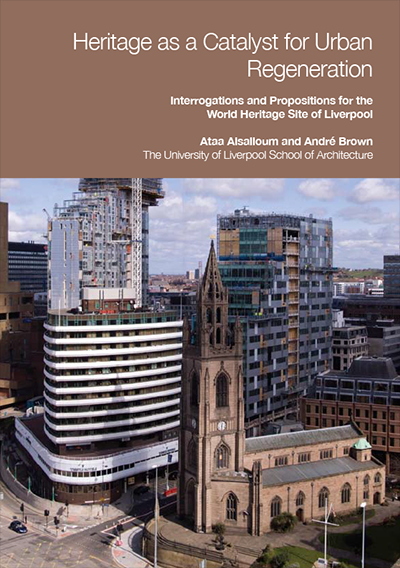 Author(s)
Ataa Alsalloum
Andre Brown
Country
United Kingdom
Language
English
Subject
–
Area covered
–
Publisher
–
Publication date
2010
Type
Book Chapter
Pages
–
ISBN
–