Publications
Beyond disciplinary boundaries: "expert-reviewed" research for the Omani government
Quattrone, G. (2013). Beyond disciplinary boundaries: "expert-reviewed" research for the Omani government. In M. F. Ottone (Ed.), Theories and experimental design for research in architectural technology (pp. 437-445). Firenze: Firenze University Press.
Abstract
Impactful research spans disciplinary and methodological boundaries, intersecting broad spectra of theoretical and operational frameworks, methodological tools and outputs forms. Working across borders, economic, socio-cultural and educational implications of heritage management are unfolded, government action extended and re-oriented, public awareness raised. The issues at stake when dealing with heritage in developing countries that, like Oman, experience sweeping modernization, are complex and multifaceted. Hence research cannot address them unilaterally or from specialist perspectives only. Omani built heritage calls for long-term visions, where contradictions and opportunities are grasped to inform proposals that, beyond the mere requirements of commissions and breadth of allocated funds, take account of the society's needs and expectations and make public-private partnerships their raison d'être. In this context architectural technology dialogues with architectural history, theory and design, anthropology, ethnography, social history and archaeology, trying to establish, through processes of cross-fertilization, a holistic and comprehensive approach towards the integration of heritage management with sustainable development.
It is within the scope of appropriate technologies that architectural technology can play its role of crossing between the disciplines concerned with the preservation of Omani traditional oasis settlements. Technologies that are able to respond to the pressing modernization demand of the country in a culturally sensitive and environmentally responsible way, by delicately integrating with the fragile earth envelopes. Working with what is found through an approach of "technological regionalism", to carry on a narration that has been interrupted, architectural technology contributes towards pushing heritage management in Oman and the Middle East beyond orthodox conservation, towards the recycling of discarded fabrics – re-ordering, re-arranging, re-signifying through juxtapositions, encapsulations, additions, superimpositions and incorporations of new matter and meanings.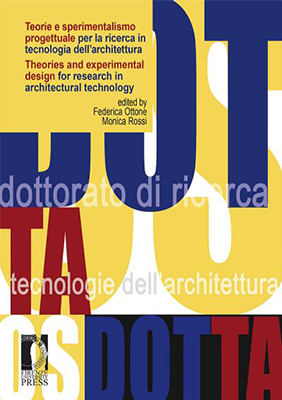 | | |
| --- | --- |
| Author(s) | Giamila Quattrone |
| Country | Italy |
| Language | English |
| Subject | Architectural Technology |
| Area covered | Oman |
| Publisher | Firenze University Press |
| Publication date | 2013 |
| Type | Book Chapter |
| Pages | 437-445 |
| ISBN | 978-88-6655-405-9 |